UFO encounters have been a part of Warminster, and Wiltshire history, since the 17th century. This may be due to the barren and uninhabited Salisbury Plain and miles of vast open landscape between villages. It could be a combination of unusual lights or shadows and mist. The theories are long and extensive as to whether the reports are real or not. That is for each reader to determine on their own.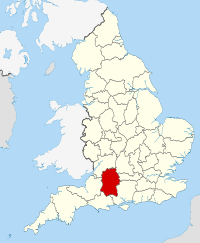 Wiltshire, South Western England – UK
But, whether you believe in otherworldly beings or not, there is no doubt that something strange happens in Wiltshire. Have a read through some of the reports and make up your own mind!
As always, I am a sceptic.
---
Here are the links to documented observations.
This list is for Wiltshire – Warminster and its surrounding area – only.
Click on the date link BUTTON to see more information
---
For the complete list of all UK sightings Click here
---
Your turn – Your encounters
Have you experienced any unusual phenomena when crossing the Salisbury Plain? Seen a weird light in the sky, or think you've seen a UFO in Wiltshire? Please let me know any details such as when, where, who with and attach any footage you took.

My email: alexmayauthor@gmail.com or you can use the comment box at the bottom of this page.

Names and email addresses will be removed to maintain anonymity.